ENOUGH IS ENOUGH – BOYCOTT!
POST this BOYCOTT! meme with the red X as your profile picture. If millions of us RESIST and BOYCOTT in a way that hurts them most – in their pocketbooks – this administration/government will get the message that THEY WORK FOR US. WE THE PEOPLE will not be their consumers, nor their laborers to make them obscenely RICH and that our children are NOT FODDER for their inhumane and incessant wars.
RECOPY – SHARE – MAKE THIS GO VIRAL!!
WE ARE CALLING FOR A NATIONAL CORPORATE BOYCOTT.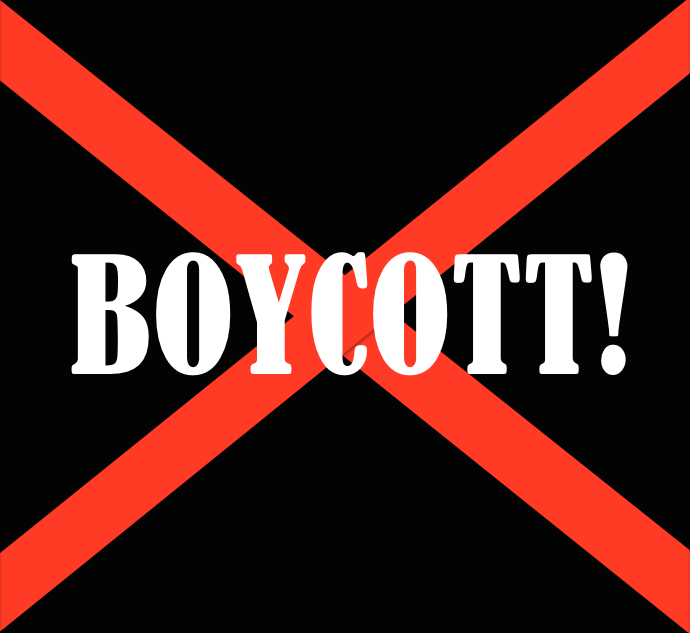 Post this meme as your header.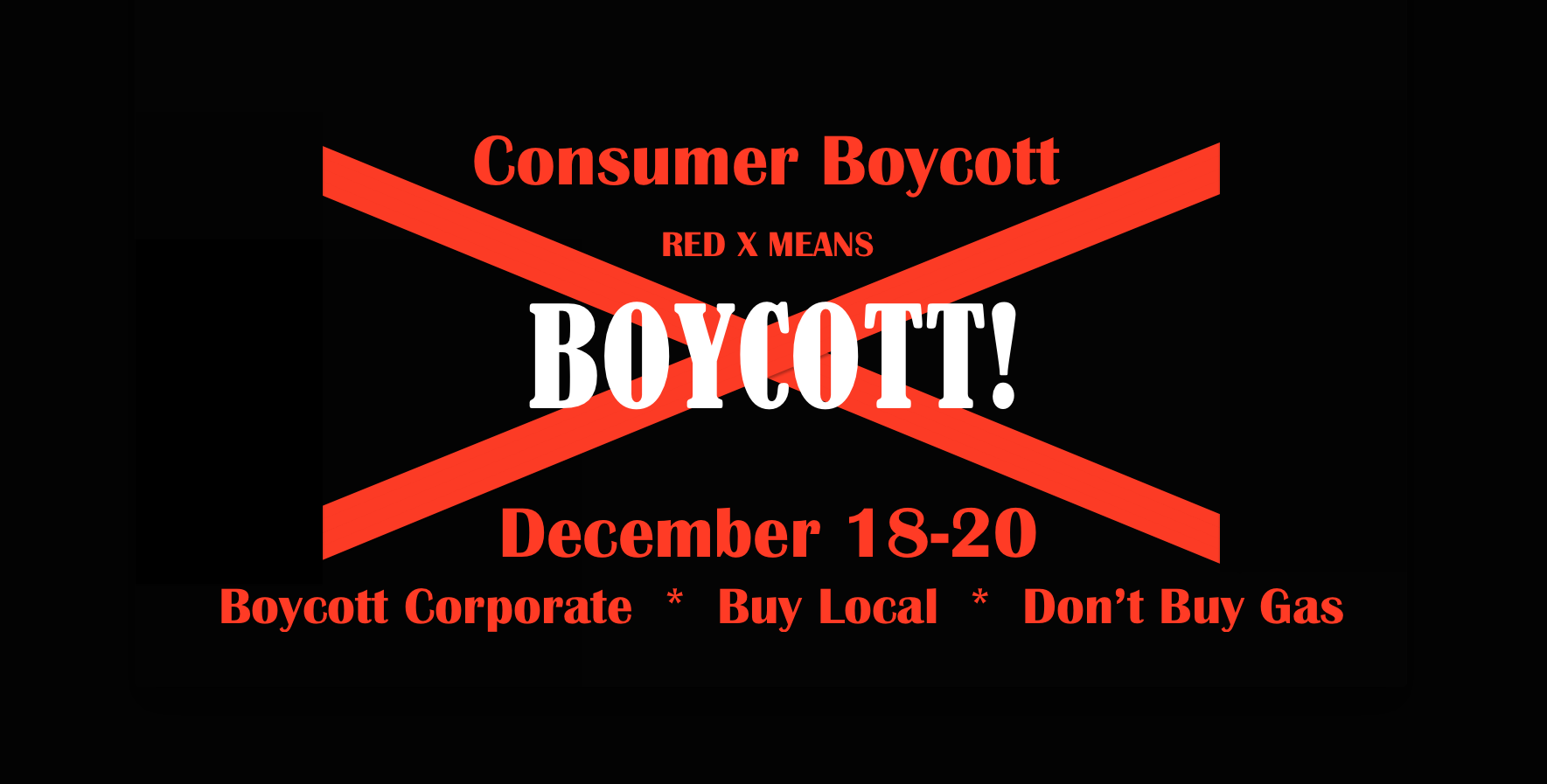 Whereas Our Democracy is being stolen from 'We the People' by Corporations and Lobbyists;
Whereas The Republican Tax Bill is one of the greatest transferences of wealth from the already struggling poor and middle class to the most wealthy of our society;
Whereas The Republican Tax Bill is being rammed through Congress in a despicable way;
Whereas The President of the United States is an admitted Sexual Predator and an accused Pedophile and is not being confronted with these crimes by our legal system;
Whereas This President is a Racist;
Whereas This President is a Pathological Liar;
Whereas This President is alienating the United States from its Allies;
Whereas This President is leading us to war by taunting and name calling the President of North Korea;
Whereas Comprehensive Medical Care is a HUMAN RIGHT which our elected officials wish to deny its citizens;
Whereas THIS PRESIDENT NEEDS TO BE IMPEACHED;
WE, THE PEOPLE, ARE CALLING FOR A CONSUMER BOYCOTT! STOP ALL SHOPPING AT CORPORATE STORES FROM DEC. 18 through DEC. 20. Buy your presents locally and from crafts people.

BUY NO GASOLINE FROM DEC. 18 through DEC. 20th. The Oil Companies are the richest and largest corporations in our country. They send our children to WAR to protect their 'interests' and to steal NATURAL RESOURCES of other countries while murdering millions of innocent people.